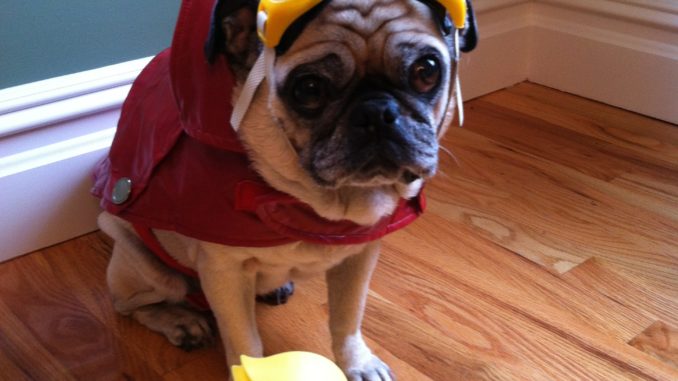 What's in a name? Between August and November damaging winds and floodwaters, that's what. We as pet owners always need to be prepared for the worst.
Our pets are our family and need to be treated as such. As we make our emergency hurricane evacuation plans, they must be included.
Having grown up in Long Island, New York, I am no stranger to weather-related disasters. Namely Hurricanes. For residents in the north, they are still feeling the effects of Superstorm Sandy that hit the Tri-state area in 2012.
After Katrina, it became apparent that a solid evacuation plan is essential not only for humans but for pets as well.
As you prepare an Emergency Kit for the Humans in your family, prepare one for the Pets as well.
Be sure to have cash on hand as sometimes the ATM's are not in service due to weather.
DO NOT leave your pets home alone during a Hurricane. Your pet is safer with you.
Pet Emergency Kit:
*Food/Water-At least a three-day supply in an airtight, waterproof container (Don't forget the bowls!).
*Medications (at least a week supply)
*Important documents- Medical records, Registration information, adoption papers, and vaccination documents.
*Have Pets microchipped and be sure to enroll your pet in the database for recovery purposes.
*Familiar items- Items such as a shirt worn by you, treats, toys, and bedding can help reduce stress for your pet.
*Collar and/or harness WITH ID tag, rabies tag, and a leash.
*Cleaning Products- Pet litter and litter box if appropriate, newspapers, paper towels, plastic trash bags, and *Natures Miracle® Cleaner*
*Current photos of you with your pet(s) in case they get lost. Since many pets look alike, this will help to eliminate mistaken identity and confusion, as well as help prove ownership.
*Write your Cell number on your pets belly with permanent marker!
What to do when Evacuating:
The best plan is to take your family both two and four legged and get out of harm's way. Of course, your best option is to bunk with a friend or family member. If that is not possible, check for Pet-Friendly Hotels along your evacuation route.  If you are moving your family to a temporary Shelter, keep in mind, not all Shelters are 'Pet-Friendly'. Hotels are NOT required to accept Pets even during a disaster.
More Information:
Here's a website listing Pet-Friendly Hotels.
Stay safe everyone! Be sure to heed all warnings!
If you have any pics, tips or information to pass along, please feel free to post on any of our Social Media outlets!