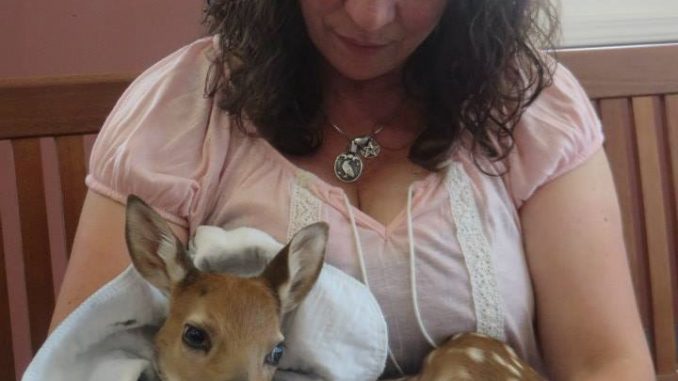 If you are from the Long Island, New York area you may be familiar with Cathy St. Pierre. If you are not, you need to be. She is a bit of an unsung hero in the 'animal world'. The Wildlife Whisperer, if you will.
Her life of passionate animal rescue began at the age of 5 when she rescued a Shepherd. "All I wanted to do was help animals." Said St. Pierre." It was a force inside of me, that I had to answer."
When old enough, she took the test to become licensed to rescue (animals). She then spent 17 years rescuing and placing Rottweilers and has been a Veterinary technician (for 27 years now). She did not stop there. From there she expanded into the world of Wildlife rescue and rehabilitation.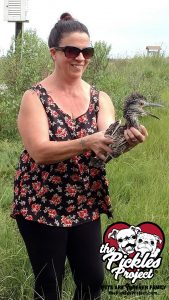 St. Pierre holds NY state as well as a federal licenses to rehab all kinds of wildlife and has a 501(C) called Wildlife in Need of Rehab and Rehabilitation (WINORR). She rehabs the animals in her own home. While she does most of the animal care herself (with no volunteers), her daughter Sadie will assist in feeding the baby mammals. Her husband Bobby, will go out to pick up the animals to be rehabbed. That is how I came to meet them years ago.
She feels everyone has a purpose and hers is to rescue animals. Although it takes much of her time, she seems to fit family time in as well. Earlier I mentioned her daughter Sadie. She does seem to be following in her footsteps as an animal rescue and rehabber. "Sadie was born with the gift of animal husbandry." Said St. Pierre. "Both students and teachers seek her out in school when they see or hear of an injured animal." She went on to say that last year on a class trip to the Bronx Zoo, Sadie spotted a small bird hanging from a tree by a piece of string. That's when she sprang into action! She grabbed the bird, asked her Mom for the pocket knife (she is always known to carry) and she freed the bird. Of course, she received resounding applause from her teachers, classmates and the Zoo workers!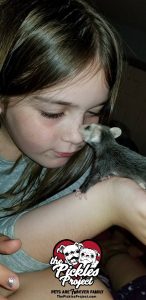 WINORR (as I will refer to it from here on in) rehabs many types of animals. Mice, Rabbits, Foxes, Opossums, Squirrels, Owls, Hawks, Falcons, Swans, Ducks, Bobcats, Snakes the list is extensive. In the case that you or someone you know should come across sick or injured wildlife, here are some recommendations as to how best to handle the situation. First seek out an entity (such as WINORR) that can care for the animal in question. Do not interfere, care for, take the animal home or feed it, as you can cause additional injury or even death. The DEC (Department of Environmental Conservation) shares WINORR's information with Police Departments, Fire Departments and other Wildlife Rehabs to ensure animal safety.
Unfortunately, many traditional Animal hospitals do not treat wildlife. "It's very frustrating for me." Said St. Pierre. "I feel that animals (wildlife) have bones, blood and skin just as dogs and cats do. I wish more vets would open their minds to help treat wildlife." She does go on to say that Animal General in East Norwich, NY is always up for the challenge of treating wildlife. "They (Animal General) are a gift to WINORR." She said. "I do not know what we would do without them."
Before an animal can be released, it will need exercise and/or conditioning. It is at this step where WINORR will place the animal with Sweetbriar Nature Center in Smithtown, NY. Some wildlife is considered non-releasable. In that case, they will be rehomed in such places as Sweetbriar and the Tackapausha Museum and Preserve in Seaford, NY. Most of the animals at Tackapausha Museum.
At WINORR, they believe in educating the public about wildlife. Tackapausha Museum and Preserve is a wonderful place with plenty of educational programs. Many operated by WINORR. They also go to schools; other nature centers and the list goes on!
WINORR is truly a labor of love. They DO accept donations and they are greatly appreciated! What they really could use, is a nice size farm to assist in making the amazing work they do, a bit easier. Have a farm you want to donate? They are open to suggestions!
For more information or to contact WINORR : https://www.facebook.com/WINORR-Wildlife-In-Need-of-Rescue-and-Rehabilitation Or Call : 516-293-0587
Links:
https://www.tackapaushamuseum.org/
https://vcahospitals.com/animal-general-east-norwich
Story By: Dina Parise-The Pickles Project