From Veterinarians to Veteran-owned companies that create healthy treats for your pets, The Pickles Project has outstanding contributors assisting us in giving you helpful information regarding your pets! We appreciate their contributions to https://thepicklesproject.com/
Alan Coren, DVM
Education: Cornell University

Dr. Alan M. Coren is a 1980 graduate of Cornell University with Phi Zeta honors. He is the director and senior staff member of West Hills Animal Hospital and 24hr Animal Hospital & Emergency Center (Long Island NY). Dr. Coren began the practice in May 1982 and under his guidance, they have grown to become one of Long Island's largest, most respected veterinary practices. In addition, now open is The Gold Coast Center for Veterinary Care. It is a veterinary specialty center offering advanced procedures, second opinion, and referral services. Their specialty team is composed of Board-certified specialists and colleagues in their respective services. The goal is to share their expertise with your pet's primary veterinarian so that all may work as a team in ensuring the best possible care for your loved ones.
He is an active member of the AVMA, NYSVMS, LIVMA, and AAHA among other professional organizations. An accomplished surgeon and medical doctor, he leads the practice through his desire to always provide the best possible care for his patients and service for their owners.
Dr. Coren is an avid sailor, skier, mountaineer, cyclist, and fitness enthusiast. He lives in Dix Hills with his wife, Karen. Occasionally his granddog, Kobe, comes to visit for a long weekend.
West Hills Animal Hospital: https://www.whahzoo.com/
Gold Coast Center for Veterinary Care: http://www.goldcoastcvc.com/
Specialty items to pamper your pet! Dog treats and accessories. 
Sassy's Goodies is an Air Force Veteran owned company that strives in quality, healthy treats for your pet. they are Springfield, Missouri's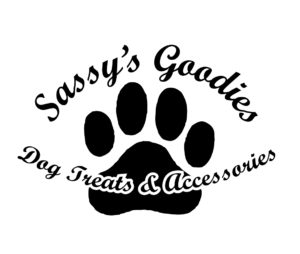 only dog bakery and are licensed and registered with both the FDA and the Missouri Department of Agriculture.
Their treats have no wheat, corn, soy, salt, sugar or additives. They use organic, local, real foods as ingredients that taste great for your furkids.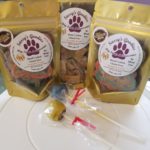 Our pets are part of our families, we want to pamper them and make them feel special.  All of Sassy's items are made from scratch with love.  The company is based on the belief that the customers' needs are of the utmost importance. The entire team is committed to meeting those needs. As a result, a high percentage of their business is from repeat customers and referrals.
With a variety of homemade treats, cakes, gift sets shampoos and beds we're sure you'll find something to make your pup happy.
 http://www.facebook.com/sassysgoodies
 http://www.twitter.com/sassysgoodies
https://www.instagram.com/sassysgoodiesllc/